Inventive Food Menu, Special Event Planning & All Around Crafty
HEATED ROOFTOP BEER GARDEN
Enjoy our Rooftop no matter what the season. Our Outdoor Beer Garden is now heated!
Latin Infused Menu, Refreshing Cocktails
& Free Parking
LOOKING TO BOOK A PRIVATE PARTY?
We have a variety of Rooms to accomodate you & your guests for ANY Special Occassion
DINE WITH US OR BRING US HOME!
We're available for Dining, Pickup or Delivery
Enjoy what you love about Bistro on Bridge with a Latin twist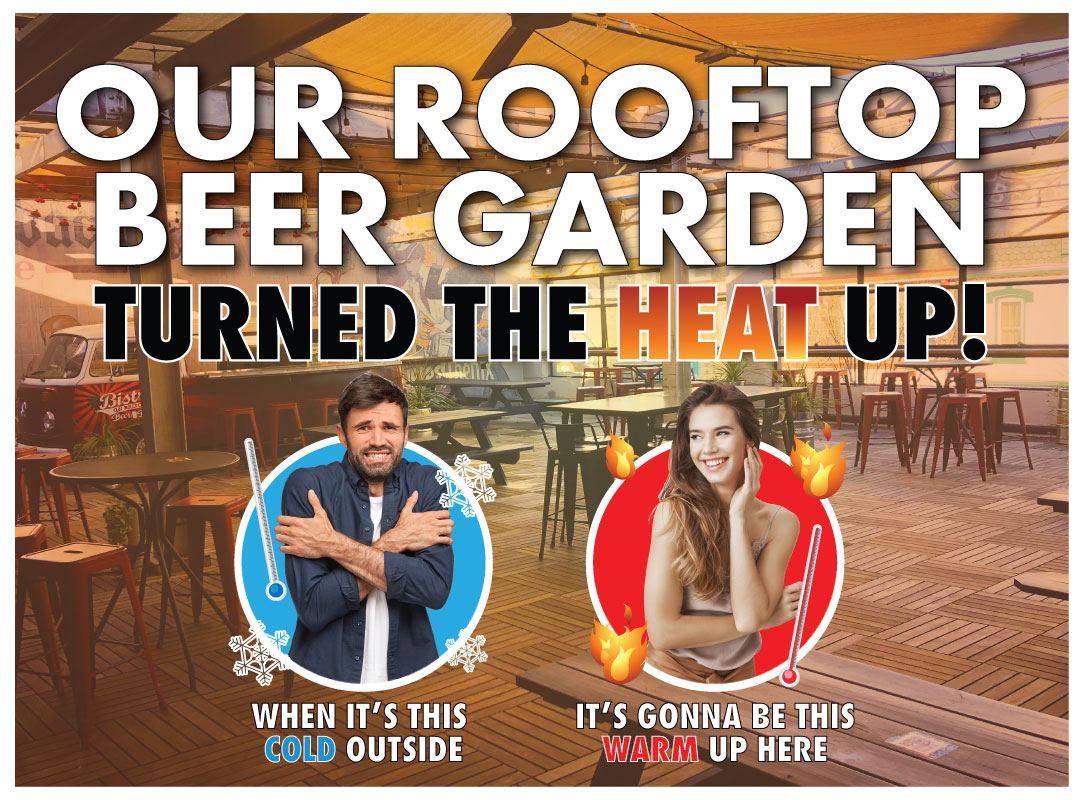 If you enjoy our Outdoor Beer Garden on the second floor at Bistro on Bridge, wait til you pop up there this season. We recently added additional heaters for a ...