We have a fine assortment of canned beers  from Coast to Coast! Check out some the breweries you can expect to see stocked in the Beer Fridge.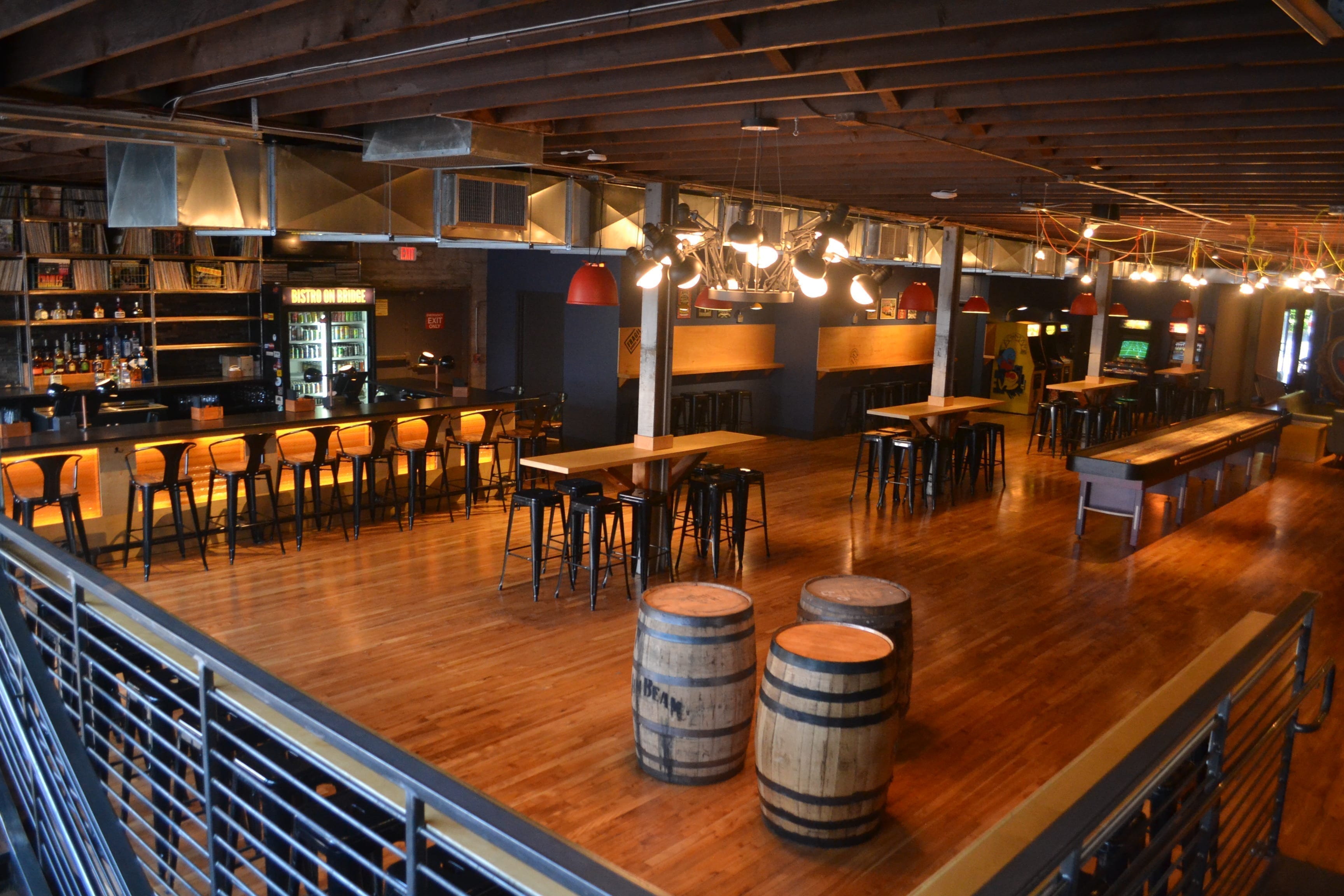 Fine assortment of canned craft beer from Coast to Coast!
1970s inspired Vintage Cocktails
Perfect spot to get a photo! Put your can or cocktail on a barrel and snap away!
Everyone's favorite table is back! Our Shuffleboard table has found a new home.