Our Latest T-Shirt release celebrates Two things: our love for Hazy Juice Bombs & Summer is far from over at Bistro on Bridge! Question remains.
Who's Thirsty for some Fun?
These fun Tie Dye shirts give us those vibes where our feet are burried in the sand, we have a cold one in hand & we enjoy hearing the waves, seagulls & ocean breeze. Further reason why you should come on up to our second floor if that sounds like your idea of a good time.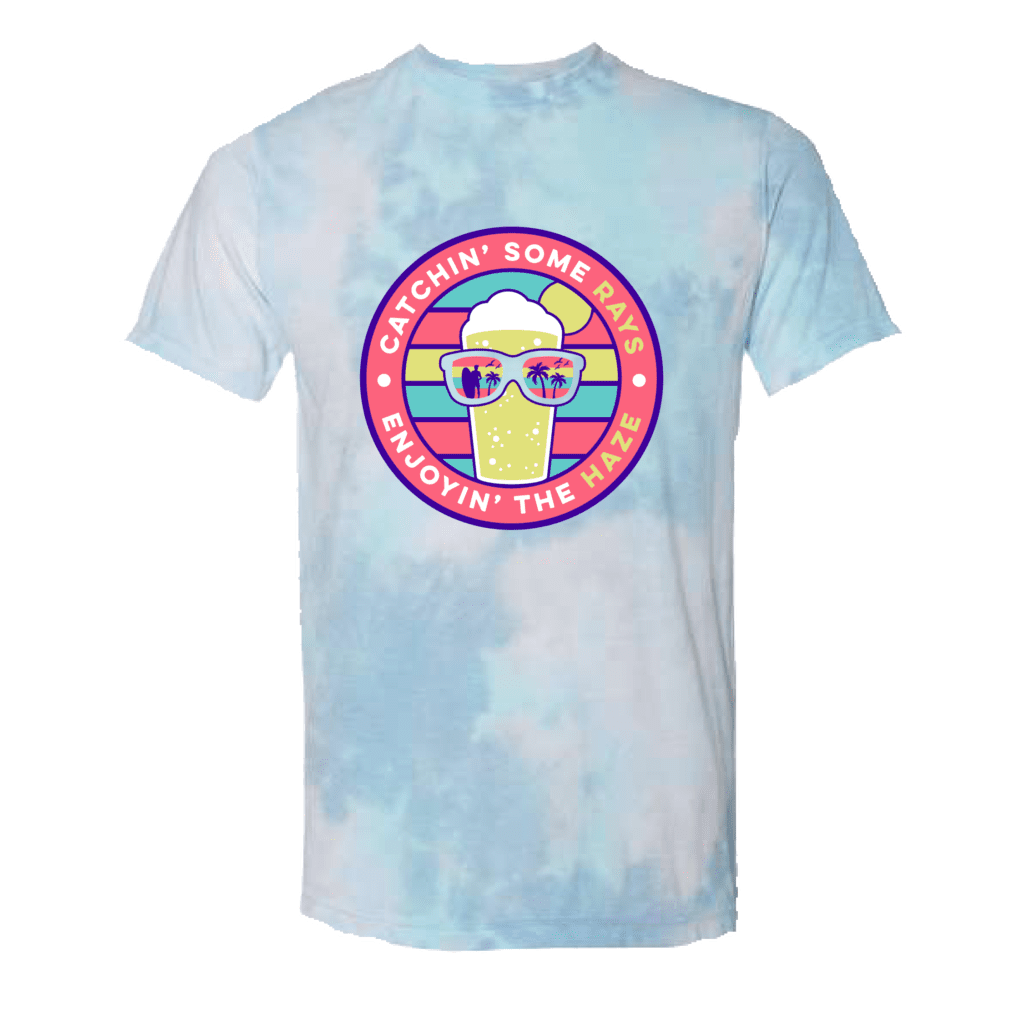 If you've been to Bistro on Bridge, and something tells us you have if you're reading this, then you know our Fridge & Tap List are no stranger to a number of IPAs. Our regular staples you can enjoy in our Beer Garden, in fact, include Cushwa IPA, Finback Rolling in the Clouds, Lawson's Finest & a plethora from New Trail Brewing Company. They pair perfectly out there on the outdoor patio while we jam with our latest artist playing live tunes.
In addition, if you follow us on Instagram or Untappd, you can spot the latest can drops that land at Bistro every Tuesday & Thursday. And if you happen to come by & crack some open, tag us! We love seeing your wonderful photos hence forth we'll show them off in our Stories. If you classify yourself as a massive hophead & don't follow us on the Socials then go ahead & do so. We don't want you missing out on these highly rated brews on Untappd!
Did we also forget to mention we have Koozies as well? We have swag for our cans too! They come in Pink & Blue with the Retro 80's feels.
We're here all week long for all the essentials, and you can enjoy our second floor venue Thursday through Sunday. Cheers to Summer Vibes with the Bistro on Bridge Squ