It's Fall Ya'All!
This season remains to be a personal favorite of ours; therefore, what's not to love? Firstly, you have that crisp Autumn air (so long heat wave!), the beautiful landscapes with change in leaf color, Pumpkin Ales, Halloween spookiness, outdoor bonfires…we could go on!
Recently, we hosted our Oktoberfest Anniversary Party filled with Festbiers, Fall crafted Food Specials, Cocktails and much more! Most importantly, it felt great to open up the garage doors and, without a doubt, enjoy being outside on a sixty degree day. This past summer really brought on that icky humidity thus keeping us couped up inside air conditioning.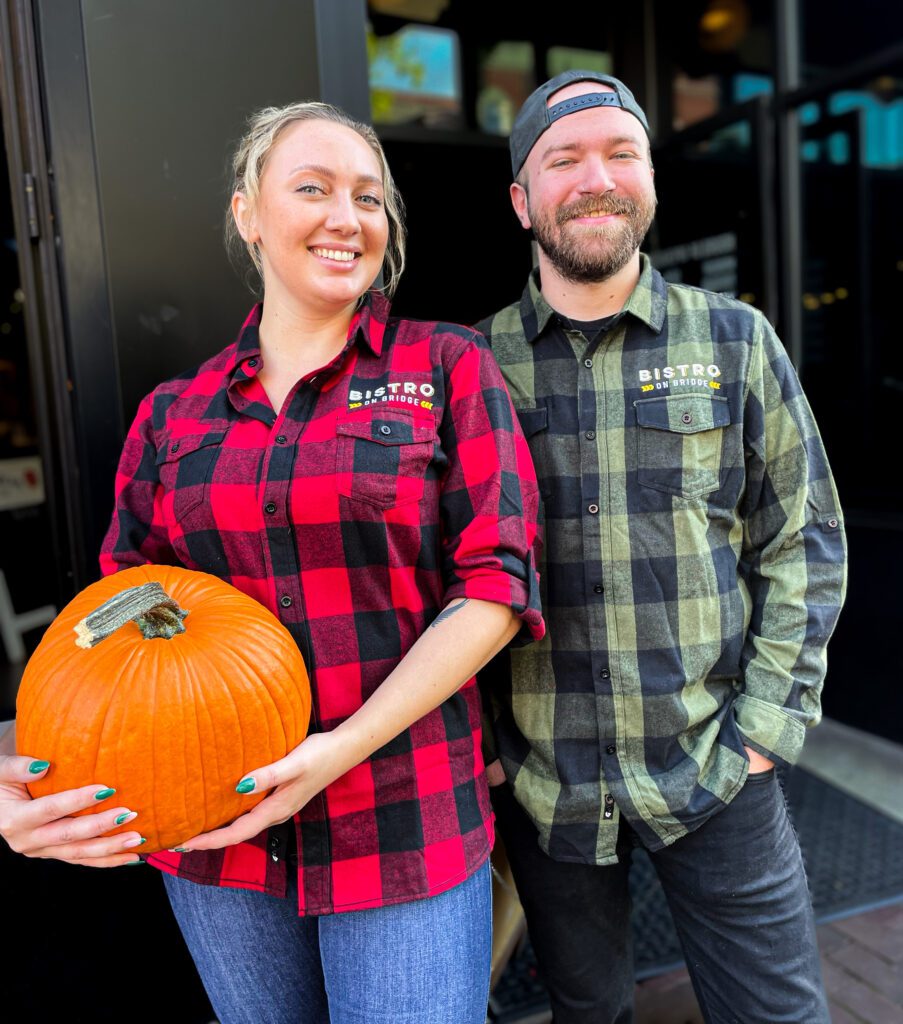 Unfortunately, not all good things last forever.
Soon those temperatures will unquestionably drop, and furthermore, it will be too chilly to get away with a light jacket or long sleeve. That is why we are excited to announce the arrival of our new Fall Flannels!
Few things we absolutely love about this release. For starters, the Green option! Who doesn't love rocking green when cheering on our Birds? Secondly, these include our latest Bistro on Bridge brand and embroidered by Giant Robo Printing, located in Douglassville, PA. In conclusion, they are comfy & snug AF! It's like having a blanket wrapped around you all day long.
These come in two color options: Arm/Black & Red/Black Buffalo. Two options that will look absolutely fire all through Fall & come the Holiday Season! Admit it, it kind of gets you into the Holiday Cheer.
They are here for a limited time at the restaurant & available for purchase right by our hoststand. You can always find a number of awesome merch items at Bistro on Bridge for all types of seasons! Get yours today & enjoy everything this wonderful season has to offer. Question remains. What is your favorite time of year? What do you love most about the Fall season? Let us know on our socials!