Bistro on Bridge is constantly discovering new ways to expand our creativity, and inventiveness, while remaining true to who we were since 2009.
In 2018, we updated a logo to embrace the high level energy that breathed throughout our two floors & adopted a baseball style logo to compliment our staff's uniforms. In early 2020, we adopted the tagline, "Beer, Dine, Whiskey, Wine" which we felt encompassed the best of our skills. We always prided ourselves on our beer selection, but we are so much more than that. Just look at our selection of whiskeys & wines we have in stock!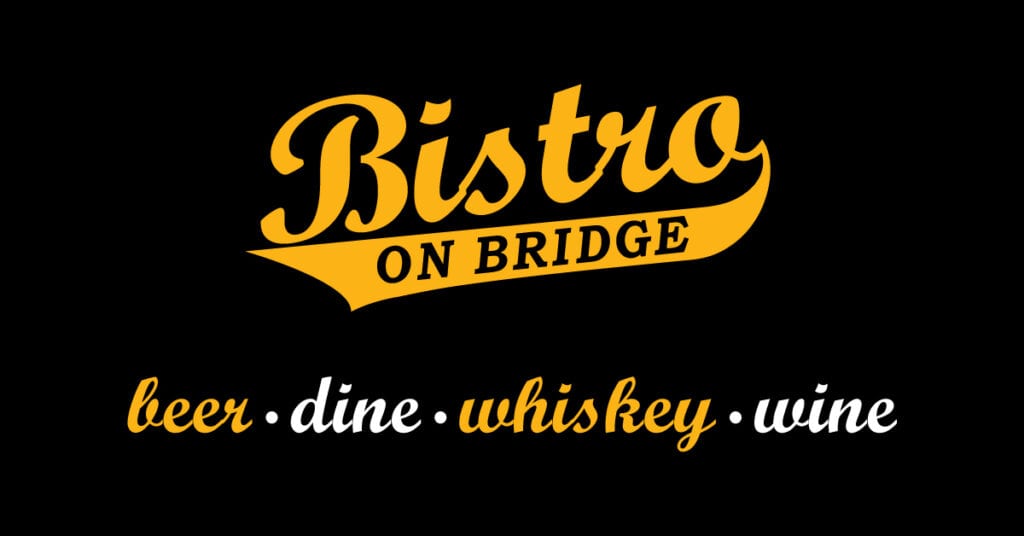 But after 2020
we knew we needed to reinvent ourselves. Everyone went through such a tumultuous time that year, but we came out on the other end, stronger than ever. And with it came a BRAND that showcases how LARGE our family is and how we stand out as Bistro on Bridge!
If you look close enough, the barrel sums up our entire tagline.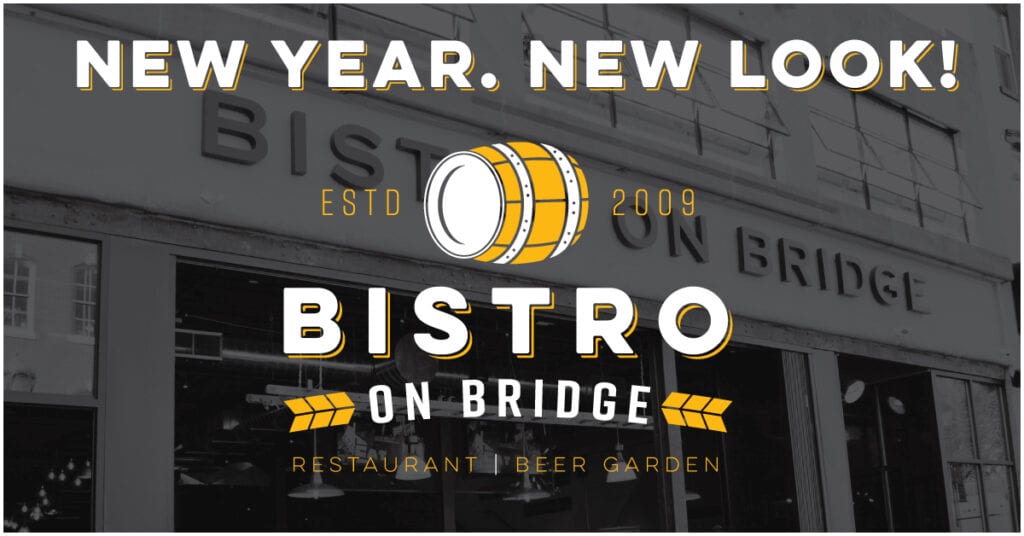 Our food menu went through a MASSIVE overhaul, as well, using a dark background that will allow our many selections to POP off the screen including unique icons to distinguish which of our items are Gluten Friendly, available for Late Night or even offer a Cauliflower Rice substitute!
When you flip the back, you'll spot our vast selection of Cocktails, Wines and Beers. Don't see our full list? Want to know what's on draft or possibly check out our new can offerings? We provide a QR Code right there in the corner for you!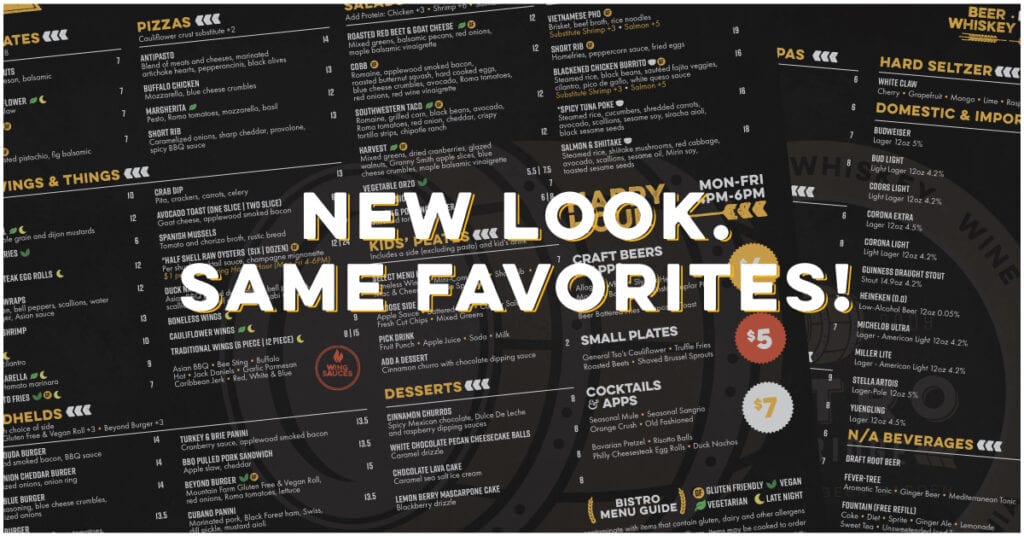 Whether it's on a t-shirt, takeout bag or sticker, we will have a number of different ways you'll spot our new look! And make sure to stay tuned as we have some fun, new swag coming your way as well!
As we said before, our level of service, creativity & commitment to our customers will always remain the same and continue to grow. We'll just be sporting a new look while we're at it.