3 Outdoor Dining Options at Bistro
Bridge Street is closed and our doors are open! Since 2020, it has become an annual tradition for Phoenixville to shut down Bridge Street for what the borough calls the "PXV Inside Out Open-Air Experience." Restaurants in the downtown area have the opportunity to expand outdoor seating onto the sidewalk and street. Whether you're a new or current resident, you can experience outdoor dining with Bistro on Bridge.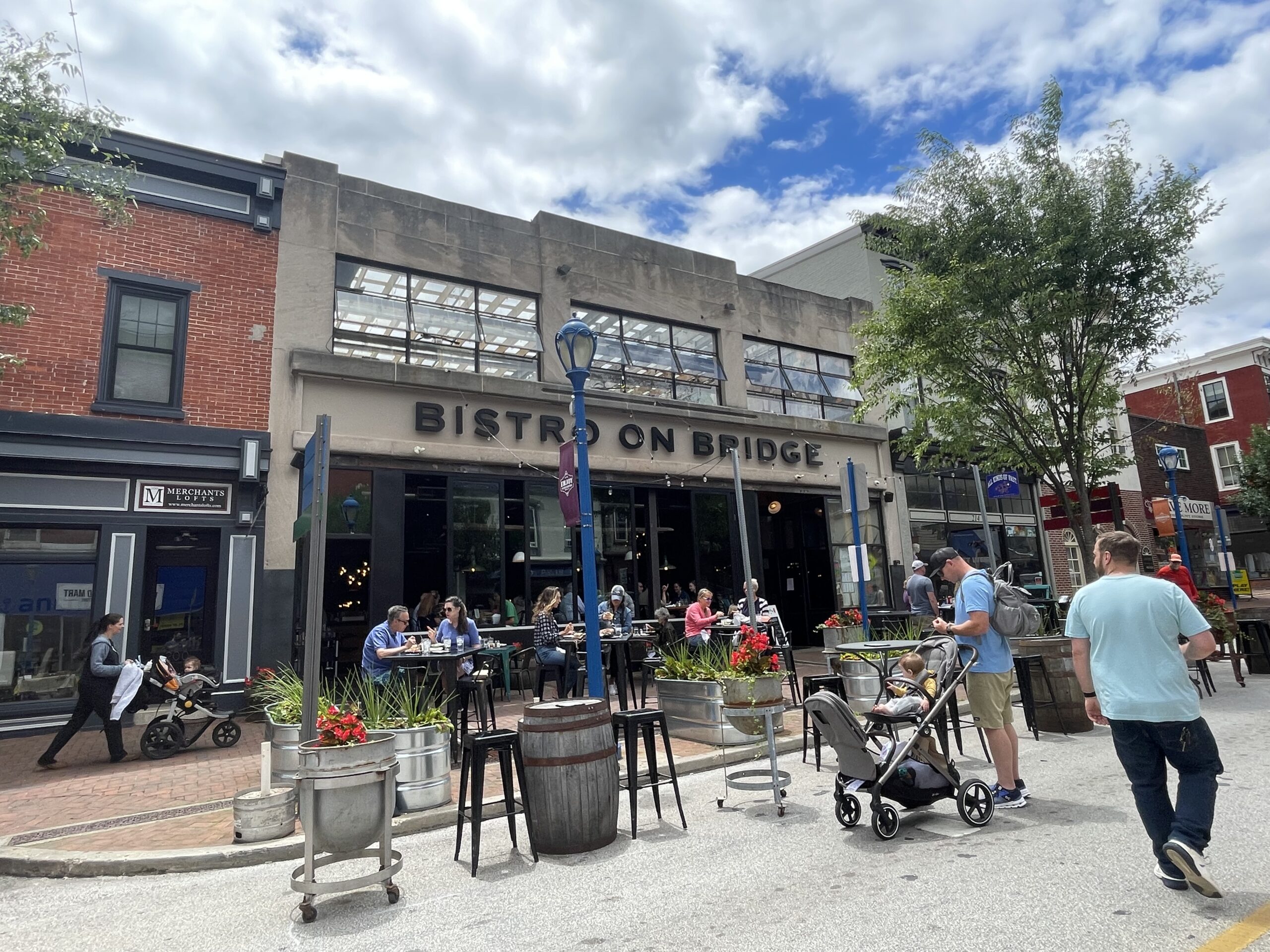 There are a couple of ways to take in the fresh air while dining at Bistro.
From the street level, we offer umbrella-covered seating where you can take in the sights and sounds of Bridge Street.
Just inside the entrance, we have seating on the first floor near the large open windows. So if you're not completely into outdoor dining, you can still experience an outdoor atmosphere with a roof over your head.
On the second floor, you can dine on the rooftop beer garden–featuring the iconic Bistro on Bridge Beer Bus. The beer garden is next to The Analog Bar. Don't worry, it's still equipped with ceiling fans–for those hot summer days.
If you want to book a table before coming, check out our reservation page.
Not familiar with Bistro on Bridge? We're a casual, energetic restaurant located in the heart of downtown Phoenixville. If you're looking to grab a drink, we have an extensive menu of craft beer, wine, whiskey, and other cocktails.
We often feature live music from local musicians. Follow us on Instagram @bistroonbridge to find upcoming performances.
Bistro even offers event spaces for any type of gathering. Rehearsal dinners, corporate outings, and birthdays–no problem–we got you covered. Book a party with us using this form.
As a business within the Phoenixville community, we give back in every way we can. Portions of the proceeds from menu items–like the Philly Cheesesteak Rolls–are donated to local non-profits. In May, we donated $1840 to Citizens Advocacy of Chester County!
Come stop by our downtown location at 212 Bridge St, Phoenixville, PA 19460. If you want outdoor dining options, menu items for all palettes, or live music–Bistro is the place for you.
Learn more about us at BistroonBridge.com.