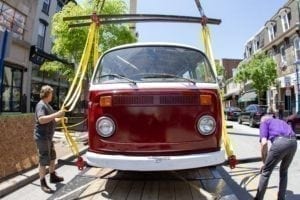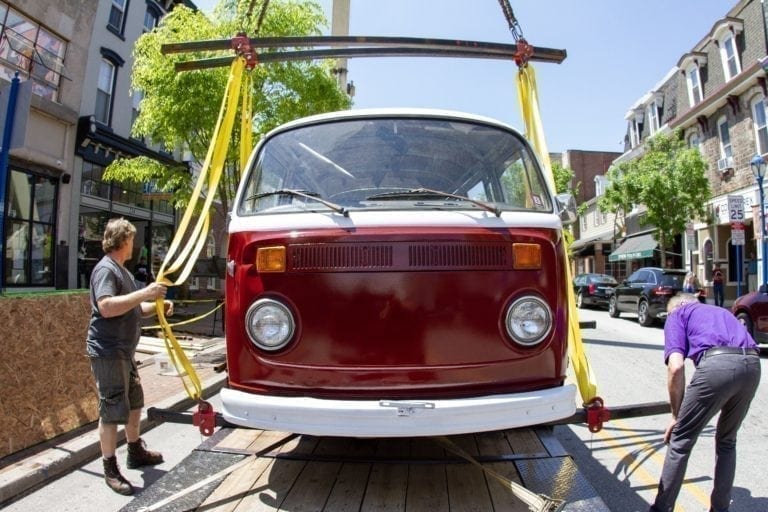 Well, kinda. On May 9, 2018, Craig Lander & Son and McFadden Mechanical Services  teamed up to load our Beer Bus on a crane, have it lifted in the air and safely landed it onto our Rooftop Beer Garden on the second floor, the future home of the Analog Room.
It was a site to behold seeing the bus lifted up there, but nothing could beat the reaction we received in downtown Phoenixville from fellow neighbors, patrons, passengers driving by or the photos and videos captured on social media. The response has been great and trust us, we are just as excited as you for the upstairs to be officially open!
The future Beer Bus is the tip of the iceberg on what's to come. It's been a team effort between the Crew and our Staff, but it will be well worth the wait!
*Photos courtesy of Brad Ferko