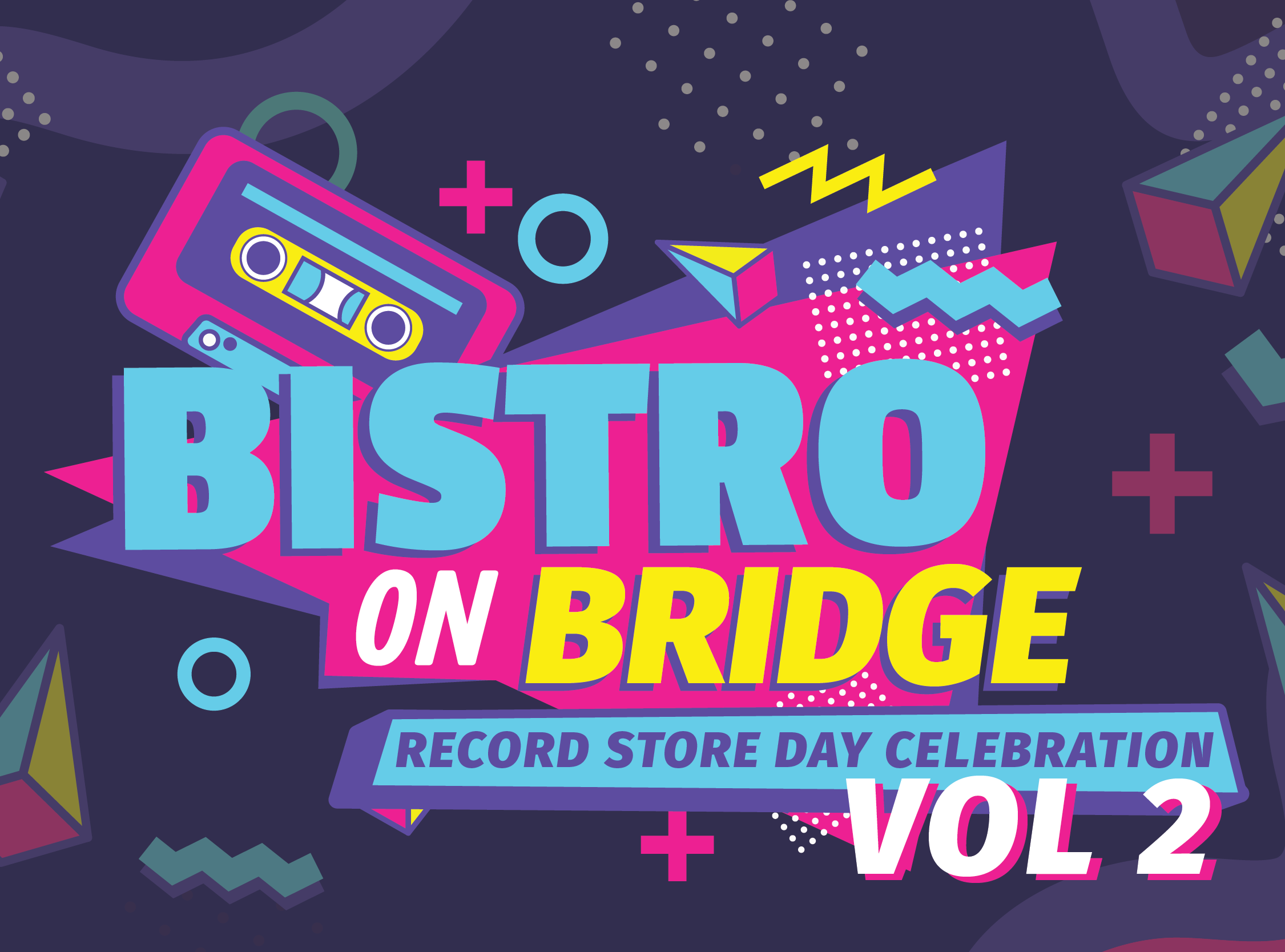 Saturday, April 22 is gonna be All That and a Bag of Chips as we host Volume 2 of our Record Store Day Celebration at Bistro on Bridge. We'll be kickin' it 90s Style with an afternoon devoted to Vinyl.
There will be Music inspired refreshments, a Merch Drop and tunage provided by Bistro's home skillet, Harry Dean
Have requests? Want to take that new record for a test drive? Just bring em' on up to Q!
We're also excited to welcome the Record Shop to this year's event and the return of Vintage Vinyl and Vines! If you came out last year, then you know you'll be in for some tasty Tito's cocktails, canned freshies & walkin' out with a loaded tote bag of great finds!
Make sure to
RSVP
and follow us on our Socials
here
and
here
cause there's MUCH more to come….Booyah!