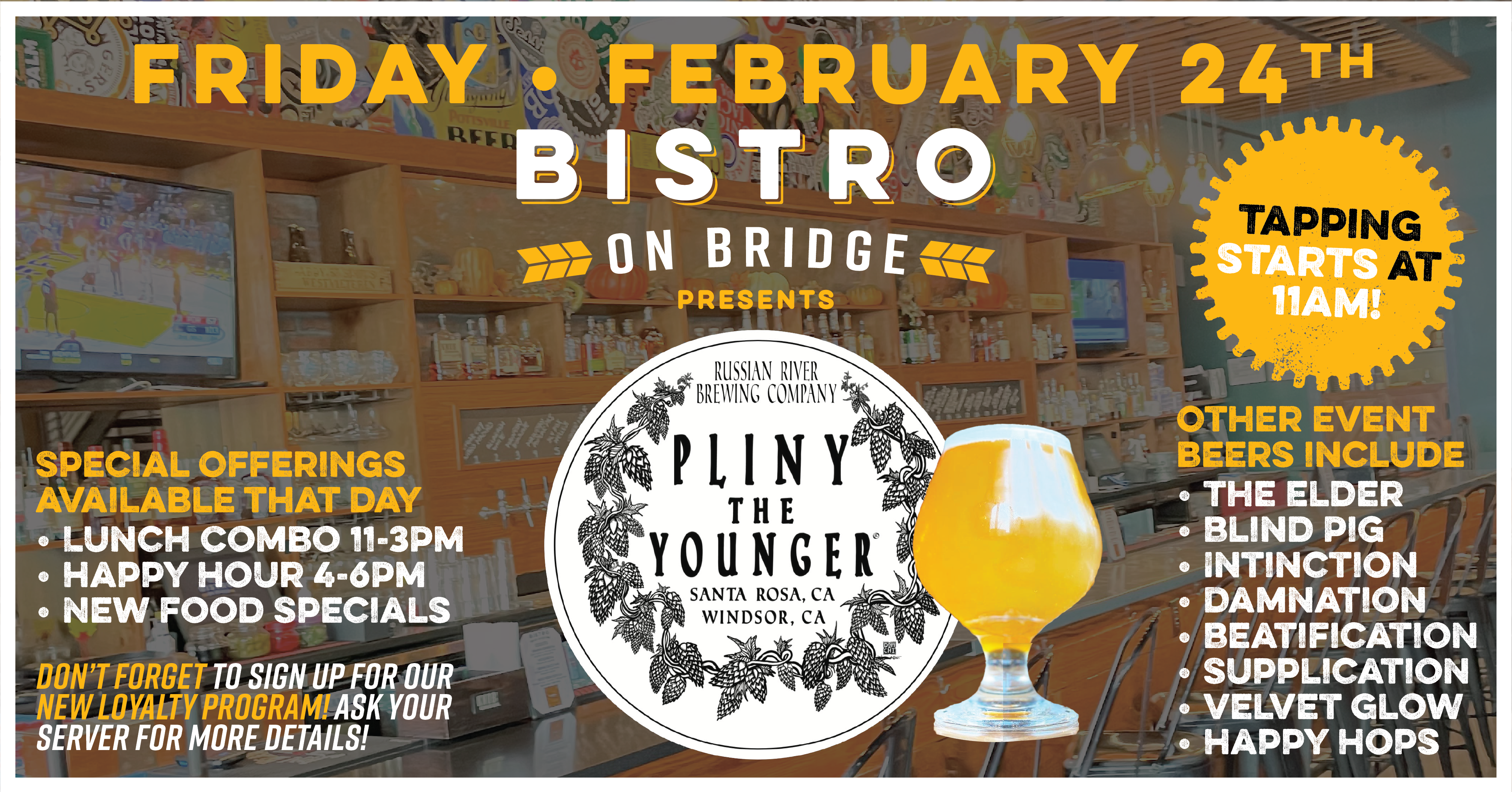 Bistro on Bridge is excited to announce Russian River Brewing Company Pliny the Younger will be making its triumphant return to our draft list Friday, February 24th! We'll be tapping this as soon as our doors open @ 11AM.
Joining the Younger will be the following from Russian River:
The Elder
Blind Pig
Intinction
Damnation
Beatification
Supplication
Velvet Glow
Happy Hops
We will also have our Lunch Combo (11-3PM), Happy Hour (4-6PM) plus New Food Specials!