There is a lot of history behind the walls of 400 Bridge Street in Phoenixville. The inside of the Chester Hotel has gone through several iterations & designs over the years. Decades upon decades of beers, libations & spirits of all kinds have been served behind the bar and many souls were fed warm meals from the kitchen. 

Our team, behind Bistro Dos, is VERY excited to join the long list of establishments who have come before it and what it has transformed into today! As of October, we put a Latin twist on the indoor decor and food menu while focusing on Tequilas & Mezcals behind the bar!

When you enter through the front doors, you'll notice the transformation. The walls, tables & lighting, ALL NEW.  A vibrant color scheme certainly begins, but DOES NOT end, in the bar area. The only item that was slightly untouched was the bar itself, with maybe a hint of polish here & there.

Even the hallway to the bathroom has a splash of color and fun! Seriously, check out the floors and walls on your way to the Baño. You won't be able to take your eyes off it!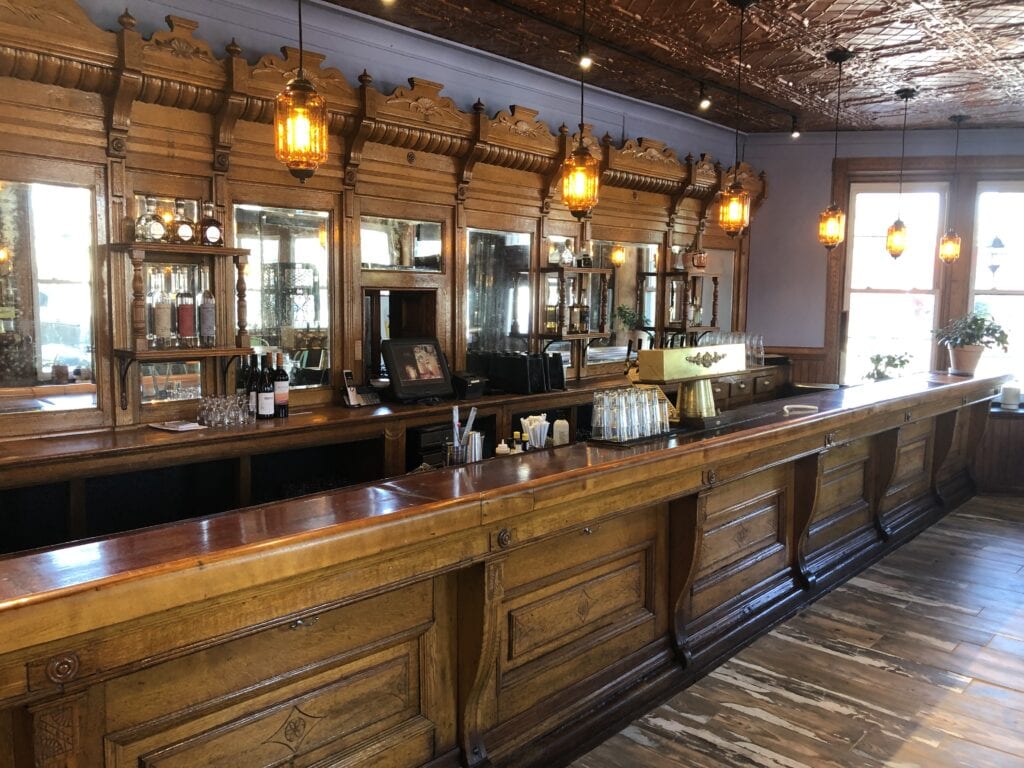 When you take a turn around the corner, this is where heads will spin! We decked out the wallpaper to pay homage to Frida Kahlo, a famous Mexican painter known for her many portraits, self-portraits, and works inspired by the nature and artifacts of Mexico. She was considered one of Mexico's greatest artists who began painting mostly self-portraits after she was severely injured in a bus accident.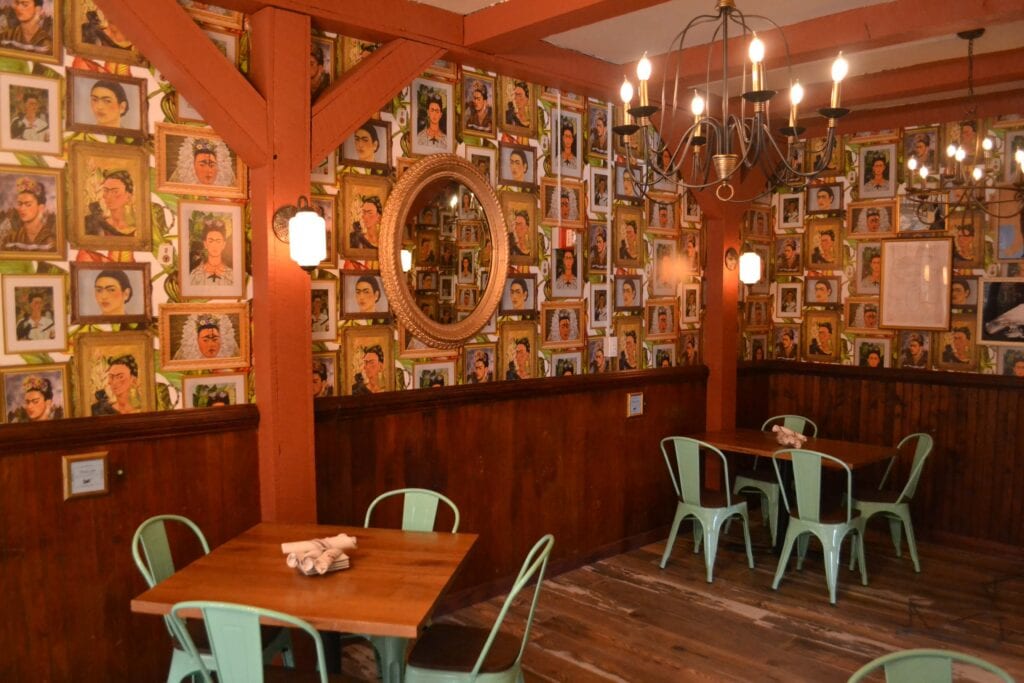 And right through the Frida Kahlo Room, you will find yourself in our bright & upliftng Brick Room. Cozy & Warm with lovely arrangements of plants and furnishing.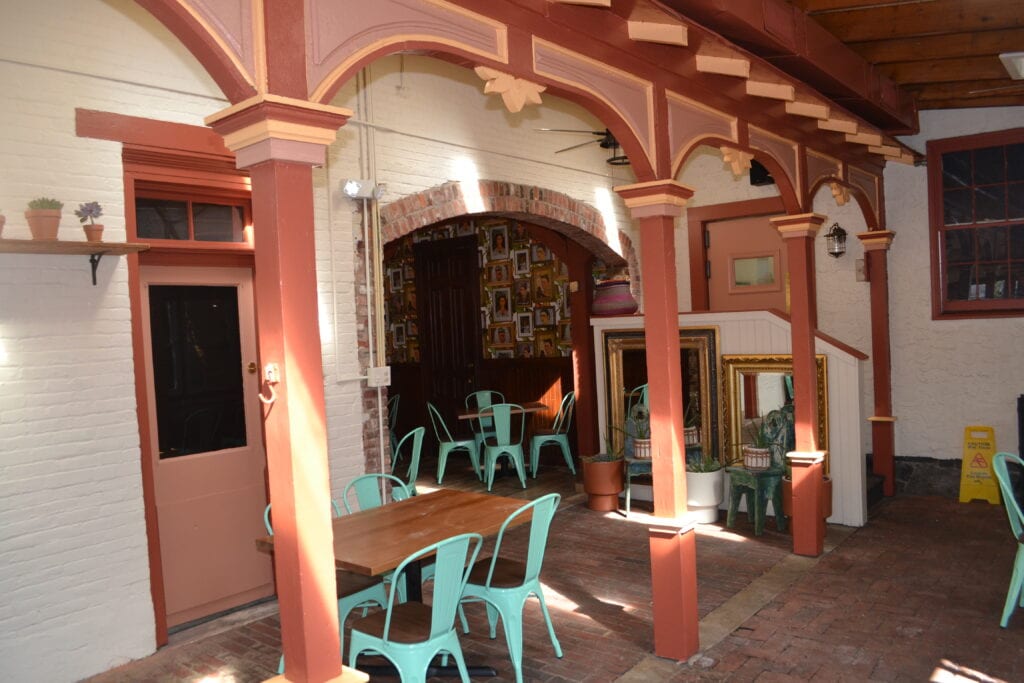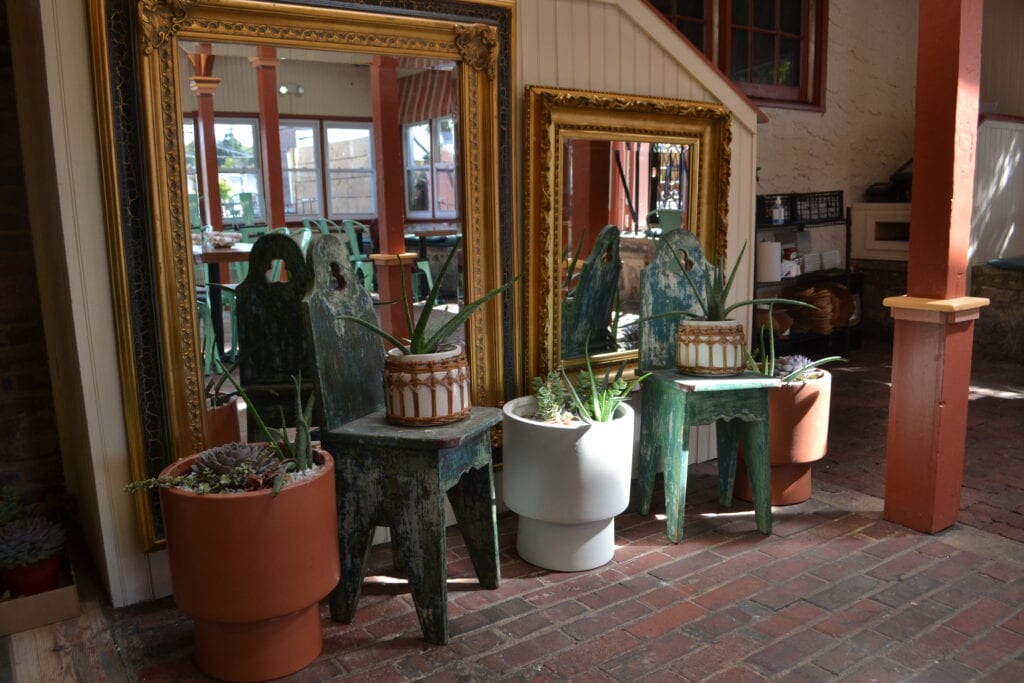 There is still seating available outside on the Patio with the addition along the front porch of the building! We wanted to utilize every space possible for our guests to enjoy our menu items & refreshments.
If you're looking to book a reservation, click here and reserve your spot today! You can also find our updated menu on our website. Our hours of operation are as follows:
Wed: 4:00pm-10:00pm
Thurs: 4:00pm-10:00pm
Fri: 4:00pm-12:00am
Sat: 11:30am-12:00am
Sun: 11:30am-10:00pm

We look forward to guests new and returning! There is a little something for everyone at our second home at Bistro Dos.